To learn more about hiring a professional genealogist, visit one of these sites:
Association of Professional Genealogists
Board for Certification of Genealogists
---
Read about the Tulsa City County Library's Genealogy Center .
---
Visit the Tulsa Genealogical Society's Web site .
To purchase recordings from past genealogical conferences, go to JAMB-inc.com.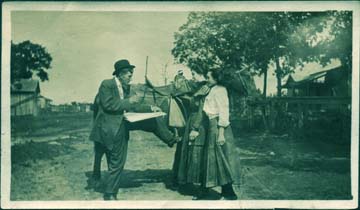 "The Census Taker"

---
Native American Research Help:
Learn about the requirements for tribal membership in the Cherokee Nation (click on Tribal Registration).
For an overview on how to research using the Dawes Rolls .

---
Student Section:
Visit my new GenealogyClassBlog!
To find good genealogy links, Click Here.
If you would like to know about classes or lectures, or hear a little genealogy news, let me know. To be added to my student mailing list, Click Here .
To ask questions about a recent class, Click Here .